The event
H2O – TO THE MOON!!
The Moon is responsible for creating a rhythm that has guided humans for thousands of years.
The Full moon is a time for releasing and letting go of things that no longer serve us…
Friday 29 September – Cape Town & Saturday 30 September – Jozi, The moon is full and we're leaving the Earth's atmosphere behind!
We're heading through the stars STRAIGHT TO THE MOON!
We're taking H2O Party out of this world!!!
Prepare for an immersive experience that will engage your senses, stimulate your imagination and transport you to the moon!
An intergalactic journey through the most exciting genres of electronic music, from Techno to House, Trance to Disco, and more!
A time to connect with the magic of the lunar energy and experience a new dimension in partying!
Under Sun Dreams and Moon Beams our H2O dance floors come alive with the energy of music and dance.
H2O Party will blast off into a lunar wonderland, complete with state-of-the-art production across multiple sound stages, that will transform our outdoor venue spaces into a celestial oasis featuring International artists, SA's top talent, live performers, aerial artists, and future forward experiences.
Take a trip to the moon with us for the ultimate celebration of music, dance, and disconnected – connection
---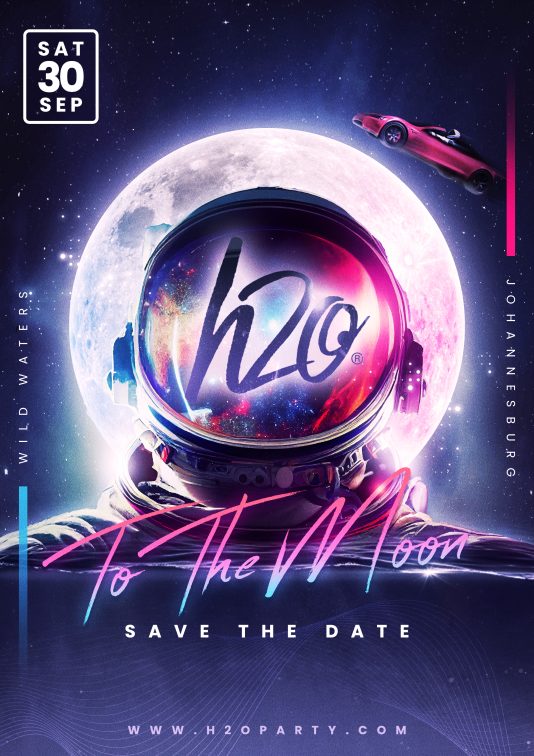 ---
Buy tickets on keyboard_arrow_down
---